How Hard is a Public Record Search?
Public records are available for all sorts of things. If you've been planning to do a public records search, there's a good chance you've been wondering how to do it, and more importantly, how difficult it is to do. Today we're going to be looking into this exact question so that not only will you know exactly how difficult this kind of search is, but how you can go about it.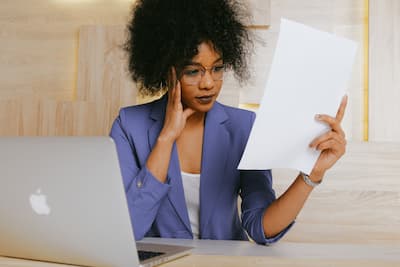 What is a Public Record?
Before getting into the difficulty and the methods you can use to find public records, it's important to make sure that we're all on the same page. Public records are, in short, defined as any records created by the government in any medium that are not considered classified. Any medium can include:
Audio recordings
Video records
Paper records
Computer files
Or any other way that information can be recorded
How Difficult is a Public Records Search?
Next, onto the question of difficulty. This isn't an easy question to answer because it really depends on the method that you use to find this information. Some methods are incredibly easy, while others are very time-consuming and can take days or even months to complete.
We'll get more into why different methods can take different amounts of time in more detail in a moment, but in short, it's because of how the different methods work. Some methods are able to give you a lot of information right upfront, while others require you to do your own digging to find what you're looking for.
How to do a Public Records Search
As it was mentioned, there are a couple of ways to go about a public records search. Let's take a look at the more difficult way first.
The difficult way to go about this involves searching through records in databases that are provided by various governmental bodies. Especially Sheriff's departments and county courthouses. This method can be good if you're only looking for information in a county or two, but it takes a lot of time. That's because none of these databases are connected, so you need to manually compile information from all of the databases yourself. If you have a lot of places to check or you don't know where to look, this could be a problem.
The other method is a lot faster and easier, and that method involves using a personal background check service. These services are able to quickly and easily pull up arrest records, court records, driving records, criminal records, and a lot more instantly
They pull information from public records databases all over the country and provide you with all of the relevant information for your search. That means that you can have access to all of the information you need within moments of starting your search.
Information Accessibility and You
You should be able to find any public information you need with ease. Fortunately, there are companies that exist with the sole purpose of making your public records search easier. Because these companies operate online, you can do these searches at any time, twenty-four hours a day. That means that no matter the reason you need to look into public records, you'll have access to them instantly at any time you could need them, so you can always be sure that you have all of the available information.
***SpyFly provides consumers affordable, immediate access to public record information. Federal laws prohibit businesses from using SpyFly's service to make decisions about employment, insurance, consumer credit, tenant screening, or for any other purpose subject to the Fair Credit Reporting Act, 15 USC 1681 et seq.