Where Can I Find People by Name?
Sometimes we lose track of friends, family members, and other loved ones. It's a chaotic world, and these things happen. When you don't have any information but a name, knowing how to find people by name can be very useful. There are a few ways to find people by name, but if the person in question doesn't want to be found it's entirely possible for them to disappear into anonymity.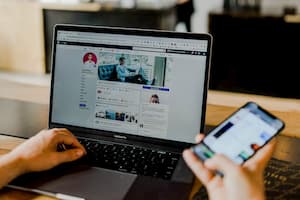 Using Social Media
Social media, like Facebook, Instagram, and even Twitter are good places to start looking for people by name. Facebook requires for you to use your legal first and last name, so Facebook is an easy place to start. While Instagram and Twitter don't require for you to use your legal name, many people still do so those platforms are also worth checking. Those aren't the only social media sites, either, and it's very common for people to use their name for usernames online.
Unfortunately, if the person you're looking for doesn't want to be found they can circumvent this method. Facebook requires you to use your real name, but there's nothing stopping someone from using a name that sounds like a real name. Unless someone reports the name as being a fake name it's unlikely that Facebook will catch it, and in most cases, generic-sounding names like John Smith or Carol White would go undetected forever.
Background Check Companies From the Internet
There are many companies that exist on the internet that can help with this task that will allow you to do a search on someone. The only issue is that many of them require a state as well, and if you don't know what state they're in that can be a roadblock. Assuming that you do know what state they live in, these sites would be able to give you phone numbers, email addresses, and physical addresses if available.
Using a Private Detective
Drastic times call for drastic measures, and private detectives can usually track people down for you. They do charge fees, and they can pile up. Many private detectives are well versed in locating people, even ones that don't want to be found. In a lot of instances they'll want a picture so they can know what they're looking for, and this method can take a great deal of time but if you really need someone found and you've exhausted all other options this is your best bet.
Finding a good private detective can be a little tricky, so make sure you do your research before signing a contract with anyone. With the money that you'll be spending and the time it can possibly take, it's good to be sure that the person you're working with knows what they're doing and has a record of success. If someone really doesn't want to be found, it's still possible for them to evade a private detective so keep that in mind if you decide to take that path.
Reuniting with Loved Ones is Easier Than Ever
Thanks to social media and online background check companies, it's easier than ever to reconnect with loved ones that you lost contact with, or people that you need to speak to for any number of reasons. People lose touch with each other every day for a variety of reasons, and in a lot of cases people hope for their lost relationships to come back together.
***SpyFly provides consumers affordable, immediate access to public record information. Federal laws prohibit businesses from using SpyFly's service to make decisions about employment, insurance, consumer credit, tenant screening, or for any other purpose subject to the Fair Credit Reporting Act, 15 USC 1681 et seq.