How to Search for Warrants the Easy Way
Finding warrants may seem like a daunting task. Whether you're looking into yourself because you have a lot of unpaid parking tickets or didn't realize until later that you committed a crime, making sure that a loved one is staying out of trouble, or just got a new partner and want to ensure that they aren't a sketchy person, knowing how to search for warrants is useful knowledge. It may be a little easier than you think, and there are several avenues you can take to get this information.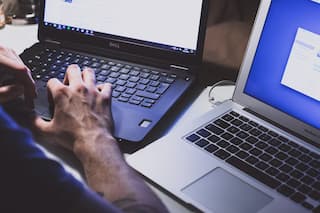 Online Background Check Services
Many companies have taken up the task of making warrant searches, as well as obtaining other related information, simple. These websites have access to databases all across the country and allow you to get instant results. In many cases, they provide much more than just warrants. Some examples of information they provide with your search results include driving records, court records, criminal history, and more. Using this method, you don't even have to know which county you need to search because they conduct nationwide searches instantly.
Checking County Court and Sheriff's Department Records
Many county courts and sheriff's departments provide this information right on their website for your searching convenience. In most cases, all you need is a name, and of course which county they would have a warrant in to make sure you're checking the right place. In many cases, they'll show you the date and reason the warrant was issued. Unfortunately, not every county has the resources to provide this kind of information right on their website.
In the event that the county you need to search through doesn't provide this on their website, you can try calling the sheriff's department directly. In most cases, they will provide this information after asking a few questions. It may make you appear a little suspicious, especially if you're the person with the warrant so they may ask a few more questions than if you were searching through a website. In many cases, they provide this information in hopes that the person with the warrant will turn themselves in.
Calling a Bail Bonds Company
Calling bail bonds companies is really a last resort option, but one of the other methods should work so you shouldn't have to do this. Some bail bonds companies have access to warrant records, and if they do they're typically happy to share the information with you. This can vary from county to county, and sometimes even city to city. Their access to this information entirely depends on the local laws on how warrants are handled. It is a gamble whether or not they will cooperate with you because most bail bonds people are in the business to make lots of money. If you don't have any money to offer them, they probably won't have the time of day for you. However, if you offer money they might just help. However, there are less costly ways to find information than to pay a bail bonds person.
Finding Warrants Shouldn't be Hard
Knowing if it's time to turn yourself in is important. It's better to show up to the police department and go in on your own terms than it is to be taken in on a random traffic stop because you didn't realize that you had a warrant out. In addition, sometimes we have troubled family members that keep getting themselves in trouble and we just have to make sure that they're still on the straight and narrow. Regardless of your reason for needing to find warrant information quickly, there's a method that meets your needs.
***SpyFly provides consumers affordable, immediate access to public record information. Federal laws prohibit businesses from using SpyFly's service to make decisions about employment, insurance, consumer credit, tenant screening, or for any other purpose subject to the Fair Credit Reporting Act, 15 USC 1681 et seq.